"Effortless Fetch. Endless Fun."
Problems with Fetch Training
Dogs need regular physical exercise and mental stimulation to stay healthy, and fetch is a great source of both. Unfortunately sometimes its more fun for dogs not to play by the rules, which means the game can be much less fun for you.
​
Do any of these situations look familiar?
​
"The Sidestep"

Sometimes running away is more fun than playing by the rules (Just not for your owner)

"The Hoarder"

Carrying a second or third (or 27th) ball might work to distract some dogs, but not for the hoarder. Its also cumbersome when you are out walking.

"Tug-o-war"

When fetch turns into tug of war its fun for about 30 seconds. Slobbery hands, sore knees and bad backs quickly take the fun out of it.

"You going to get that"?

when your dog isn't motivated by toys its hard to get them to exercise, fortunately treats and clickers work well as an alternative reward.

"Back Pain"

Bending down to collect a ball or reward good behaviour can be a real pain, especially if you have a bad back or knees.

"The Pool Leaver"

When your dog leaves puppy school too early they becomes a "pool leaver" (think "school leaver" without the education). This means you get to fetch balls from the the water in your nice shoes.
Dogs refusing to give up the ball

Dogs turning fetch into a game of tug of war
A lack of incentive to play (dog who are not toy oriented)

Carrying extra weight and bulk in items like water bowls or spare balls
Sore knees and backs from repetitive bending

Slobbery hands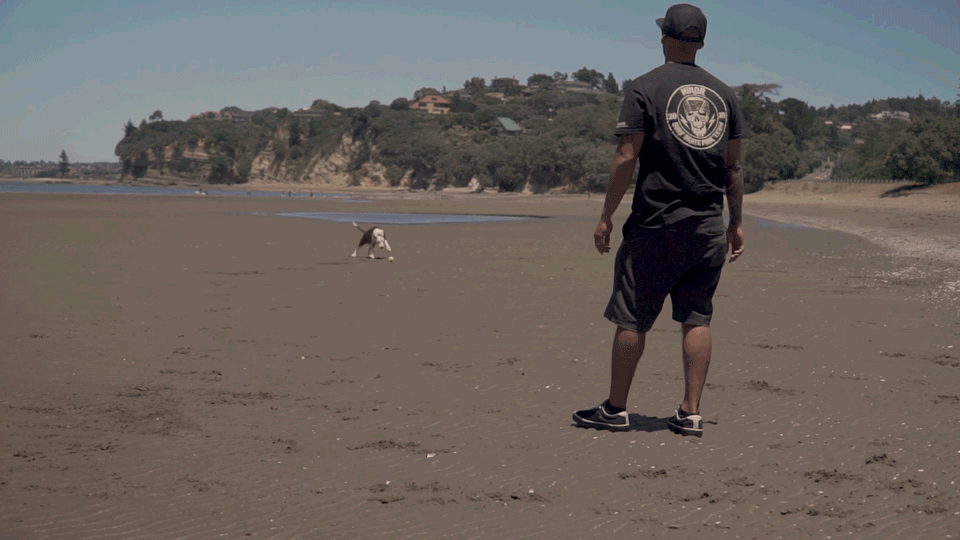 Dogs pretended to give up the ball then quickly snatching it away in a game of "catch me if you can".